Interested in a Native American Style Flute?
Meditation Flute - $180
The meditation flutes are made from eastern, white cedar which is a very soft wood and therefore gives a softer more mellow tone.  Also, the sound mechanism is "woodland's style," as taught to me by my mentor, Louis which adds to the sweetness of the sound.   The mellow tone  of the meditation flute makes it an excellent choice for personal meditation or playing in settings like yoga studios, or in nature.
E minor and A Minor
The ProLine Flute - Collaboration with Dennis Hawk and Jimmy Davis - $279
The ProLine flute is made from aromatic cedar which is a harder wood than white cedar and therefore gives a brighter sound.  This flute is a collaboration between myself and Jimmy Davis.  Jimmy Davis is a Native American flute-maker from North Carolina who has a great reputation in his own right.  Jimmy and I teamed up on this project to give you the most professional sounding flute available in todays market.  The sound mechanism of the ProLine flute is done "southern style" and cooks up a powerhouse sound.  You will love the ProLine Flute for recording or on stage.  But don't discount it for personal use  as well.  If you back off the force of air that you blow into the flute, it can become as soft and mellow as the meditation flute.
The ProLine flutes come in Em, Dm (bass flute), and Am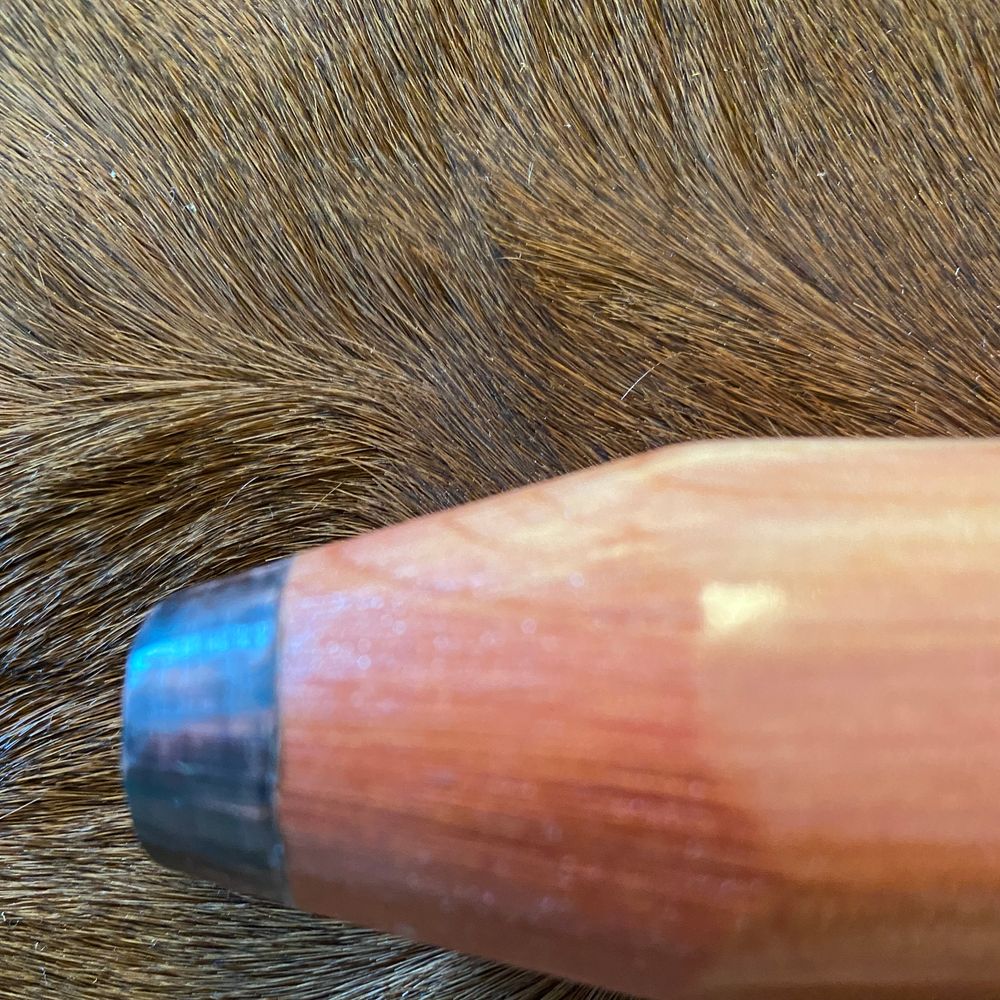 New Feature
Your lips do not touch lacquer
A new feature on the 2021 models is the blow hole at the end of the flute that touches your mouth.  That has been burned with a wood burner and treated with bee's wax so that you are not exposing your lips to lacquer.  It also adds a nice classy and unique look to your flute.
Totems
There are four different totems to choose from.  The totem is there to channel the air.  The four choices are eagle, wolf, buffalo and bear.  These symbolize  the four primary directions, eagle = east; wolf = south; buffalo = west and bear = north. Eagle represents vision, wolf symbolizes family, buffalo is strength and bear is the healer.  But for yourself, which animal is most important to you and do you identify with the most?